About us
Hi!
You have visited our site that means that you're planning or just thinking of visiting Kamchatka. And we are glad to meet you!
"The Real Kamchatka" is people who are in love with their land. The Land of Fire keeps many secrets; every day here is an opportunity to learn more than yesterday.
We are professionals keen on our work: tour guides, drivers, cooks... You are our guests and we are happy to take care of your vacation.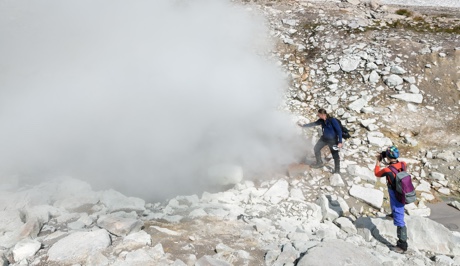 The passion for adventures
Why Kamchatka is real? Because you'll see it for what it is, in all its glory.
There are no tame circus bears, but you won't be able to count how many clumsy bears you met during the day. There is no cable car to the top of the volcano, but the sweeter will be the feeling when you step on the edge of the crater.
You'll see everything yourself and understand why Kamchatka attracts and fascinates. And who knows, maybe our next meeting will not take long.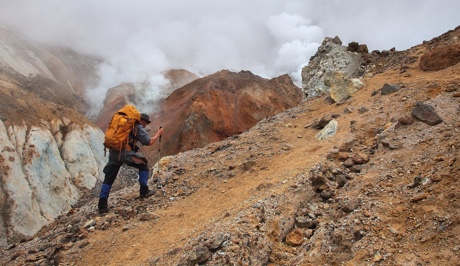 Plenty of routes
Do you enjoy outdoor vacation? Mountain hiking means a lot for you? Then Kamchatka won't disappoint you: many scenic routes, from family walks to the high-rated climbing. There are plenty to choose from!
For those who appreciate comfort, we have prepared a balanced multi-day programs with accommodation at the hotel. Available tours: easy ascents which show the beauty of the scenery, rest days at hot thermal springs... A harmonious combination of leisure for tourists of any physical training.